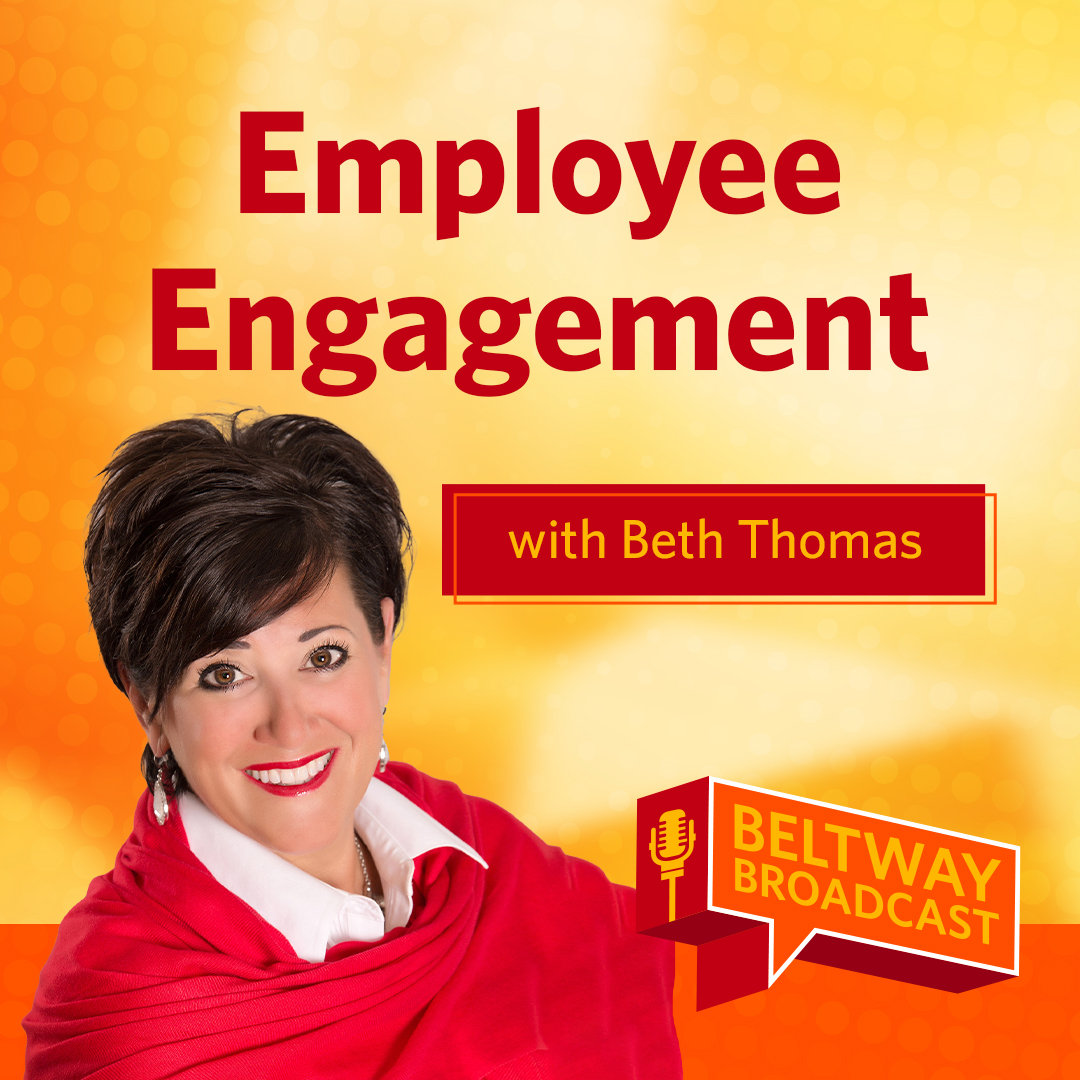 In this episode of Beltway Broadcast, your Metro DC Chapter of ATD hosts Beth Thomas. Beth is an employee engagement expert, global motivational and keynote speaker, CEO of Change4Growth, and the best-selling author of Powered by Happy, a guide to workplace happiness and engagement for organizations of all sizes. In this episode, Beth defines happiness in an ever-changing world, shares practical tips for finding job satisfaction, and discusses how to keep a workforce engaged.
If you'd like to learn more about Beth, visit her company's website.
For more info about the Metro DC Chapter of ATD, visit DCATD.org. 
Episode Credits:
Series Announcer: Julie Waters
Hosts: Christina Eanes, Stephanie Hubka, Laëtitia Gnago, and Halyna Hodges