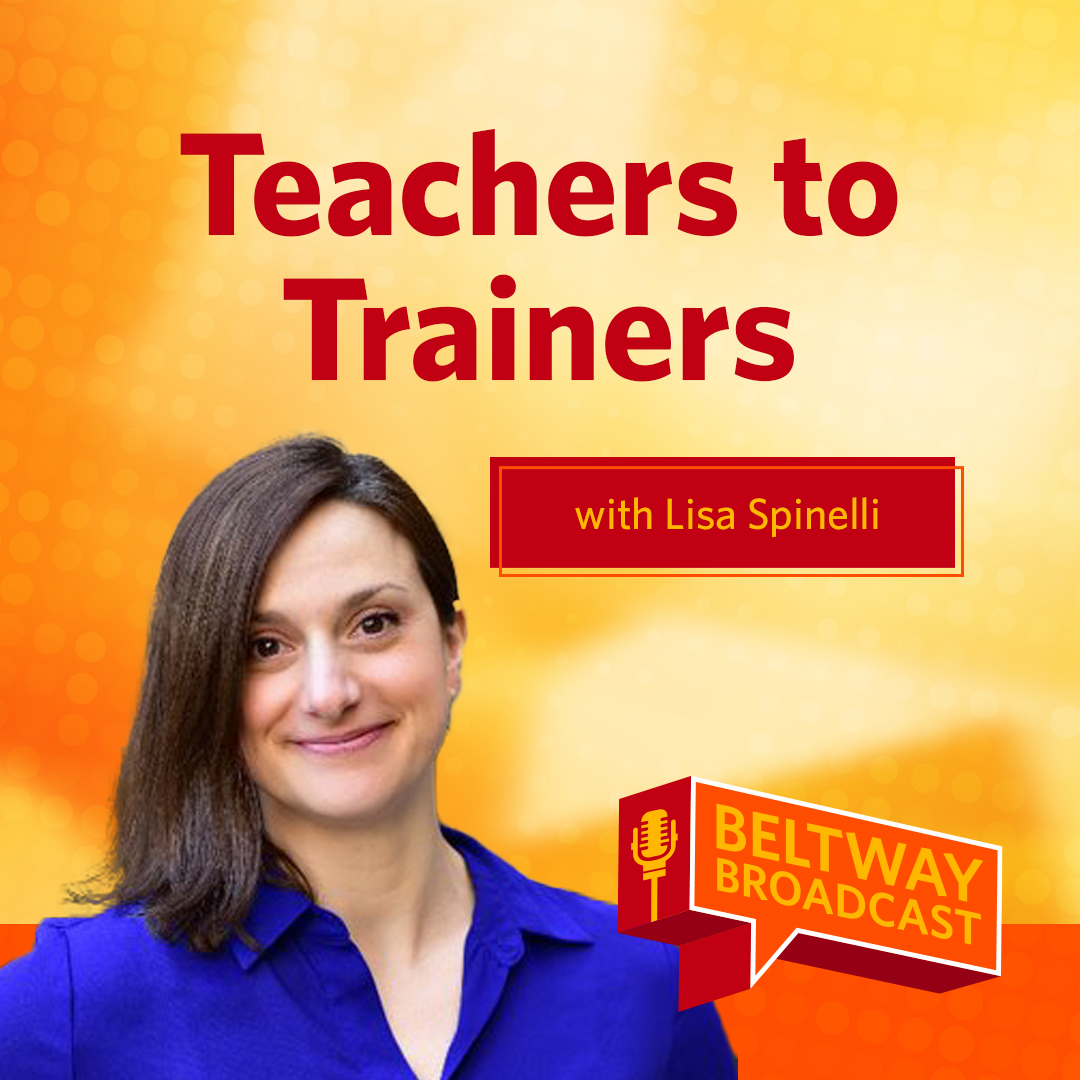 In this episode of Beltway Broadcast, your Metro DC Chapter of ATD hosts Lisa Spinelli. Lisa is the Senior Content Manager for the Career Development, Organization Development, and Talent Management communities at ATD. She is also a Career Coach, the host of The Accidental Trainer podcast, and editor of the popular book Teachers to Trainers. In this episode, Lisa offers practical tips for K–12 teachers who are interested in leaving the classroom and moving into corporate training and talent development. 
If you'd like to learn more about Lisa, checkout her LinkedIn profile.
For more info about the Metro DC Chapter of ATD, visit DCATD.org. 
Episode Credits:
Series Announcer: Julie Waters
Hosts: Christina Eanes, Stephanie Hubka, Laëtitia Gnago, and Halyna Hodges