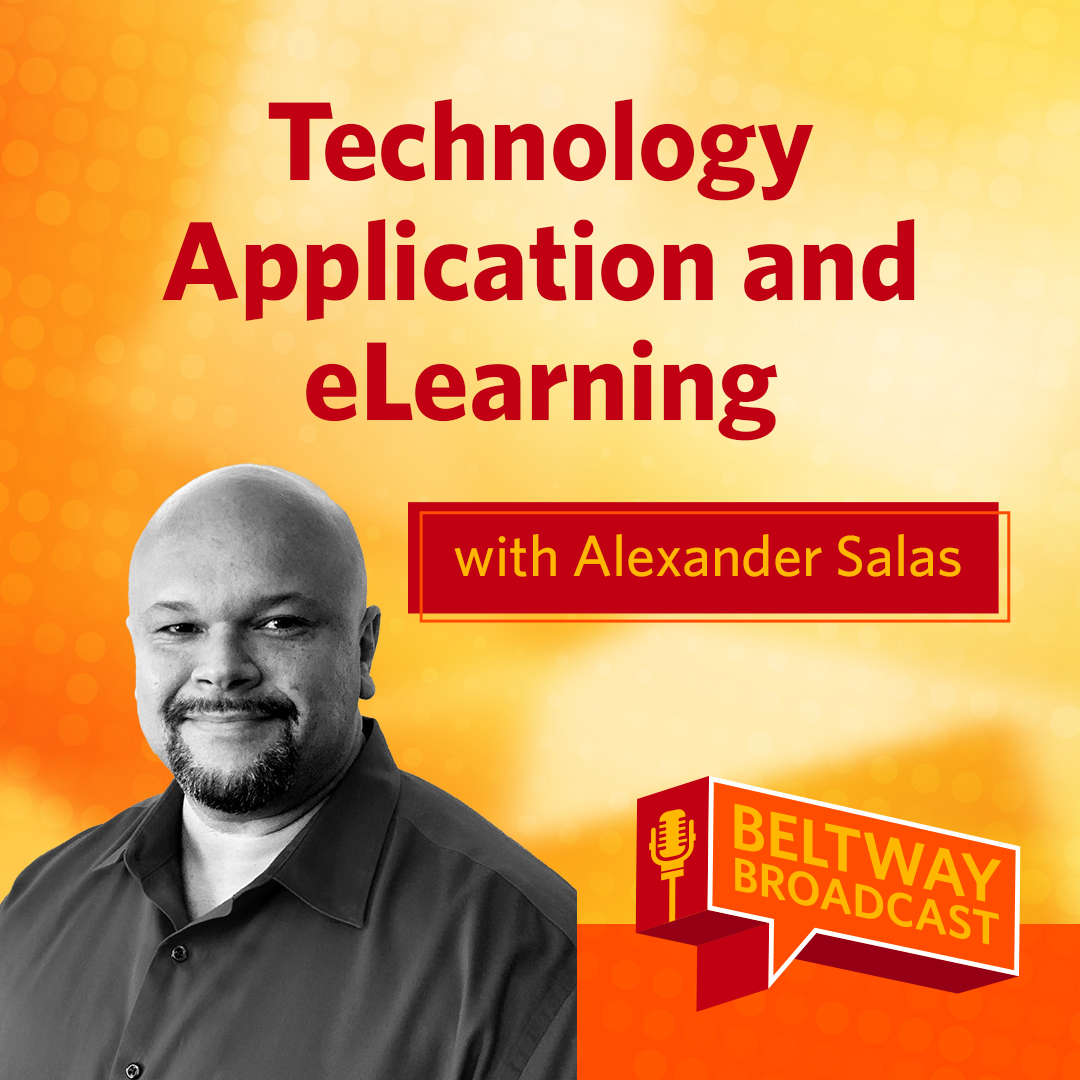 In this episode of Beltway Broadcast, your Metro DC Chapter of ATD hosts Alexander Salas. Alexander is a Chief Creative Officer at eLearningLaunch.com and former President of the Central Florida Chapter of ATD. He specializes in the integration of instructional science with popular authoring tools, custom web design, game design, virtual and augmented realities for L&D purposes. In this episode, Alexander shares tips on how to get started as an eLearning designer, explains how to leverage popular authoring tools, as well as discusses technology application trends that are dominating the industry in 2021.  
If you'd like to learn more about Alexander, visit his website.
For more info about the Metro DC Chapter of ATD, visit DCATD.org. 
Episode Credits:
Series Announcer: Julie Waters
Hosts: Christina Eanes, Stephanie Hubka, Laëtitia Gnago, and Halyna Hodges