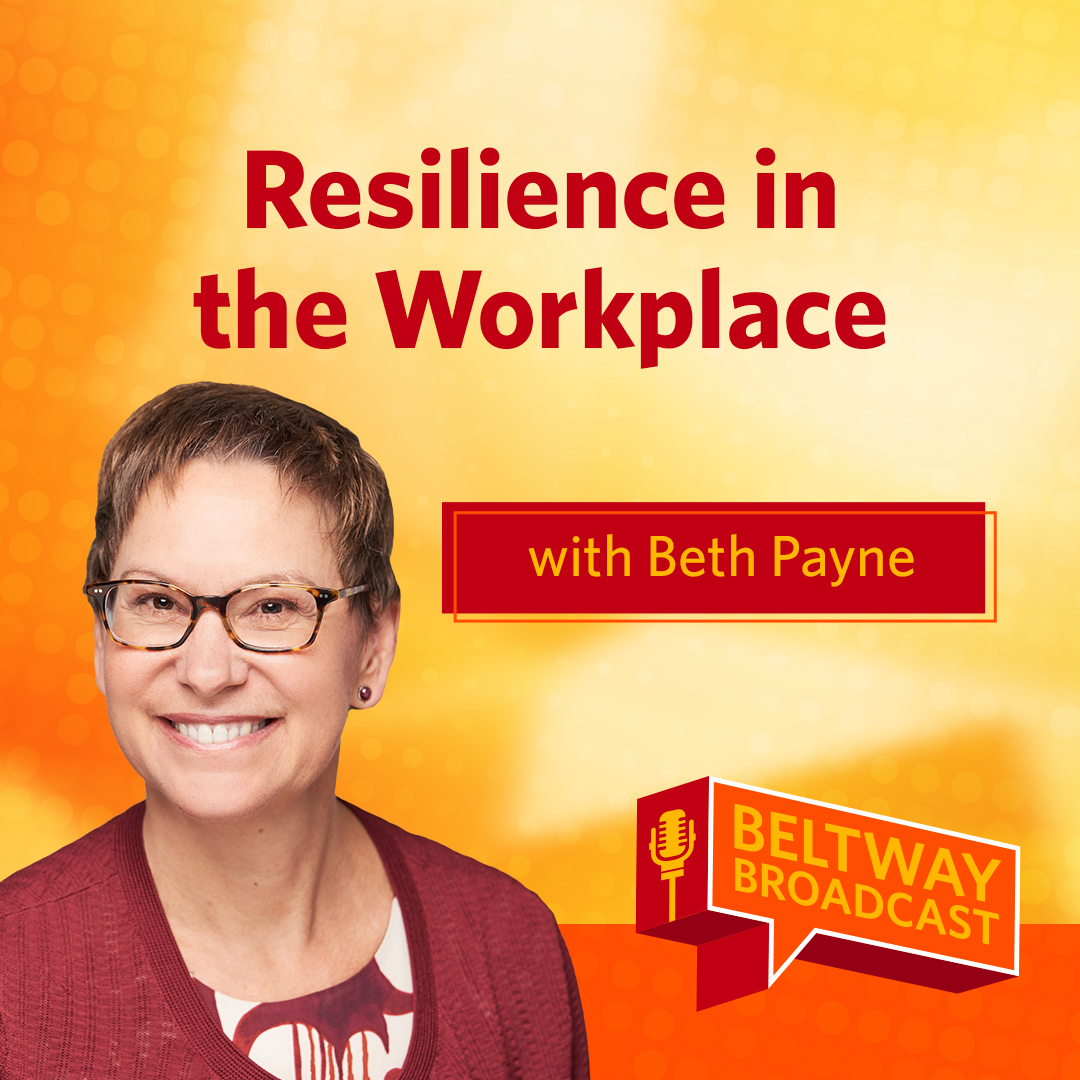 In this episode of Beltway Broadcast, your Metro DC Chapter of ATD hosts Beth Payne. Beth is a resilience expert who helps people succeed and avoid burnout despite chronic stress and adversity. She served as a U.S. diplomat for 23 years and created the U.S. Department of State's Center of Excellence in Foreign Affairs Resilience. Beth is a member of our Chapter. In this episode, Beth explains what resilience in the workplace looks like and how employers can encourage it, discusses how stress impacts resilience, and shares practical tips for becoming more resilient.
If you'd like to learn more about Beth, visit her website.
For more info about the Metro DC Chapter of ATD, visit DCATD.org. 
Episode Credits:
Series Announcer: Julie Waters
Hosts: Christina Eanes, Stephanie Hubka, Laëtitia Gnago, and Halyna Hodges