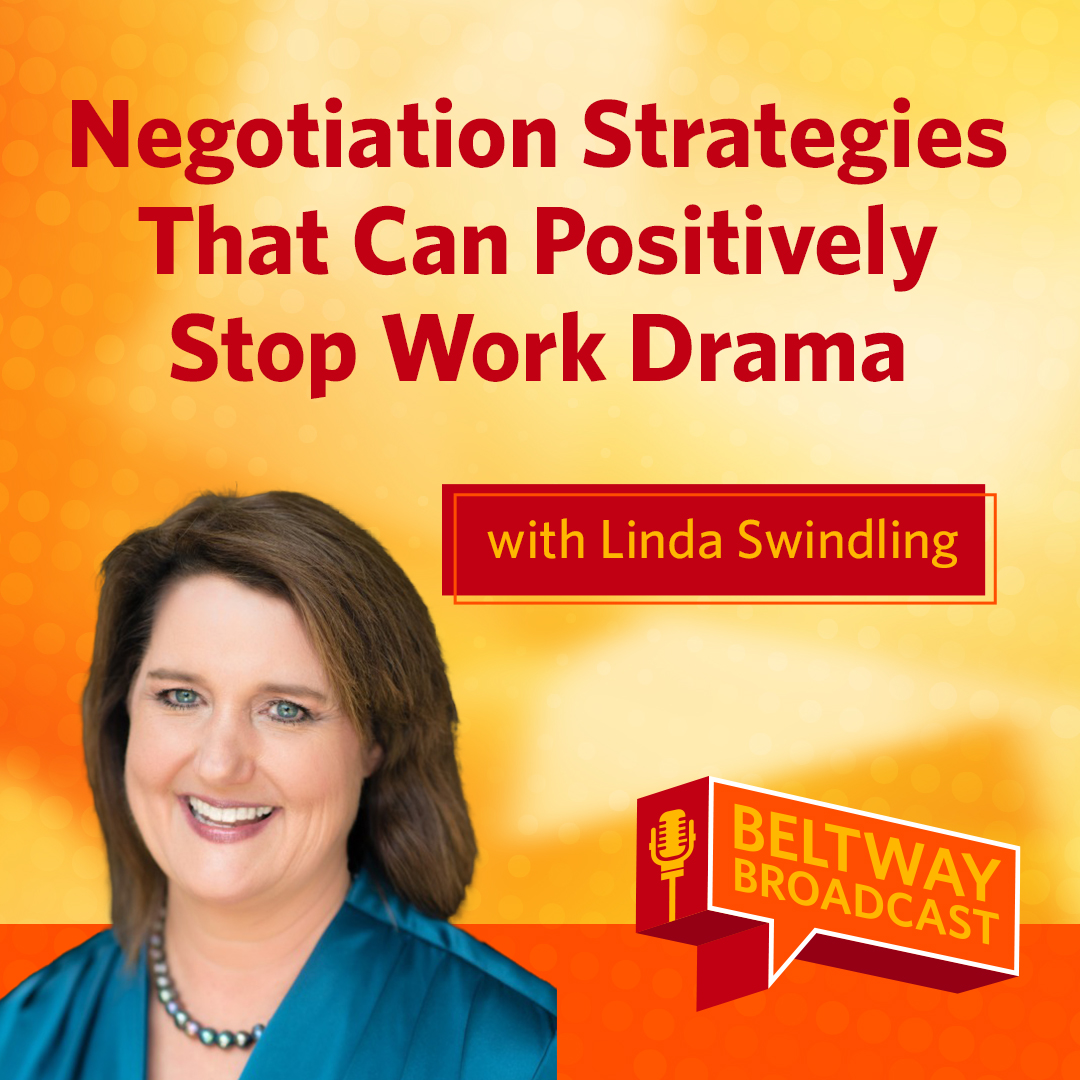 In this episode of Beltway Broadcast, your Metro DC Chapter of ATD hosts Linda Swindling. Linda is a negotiation speaker, author and co-author of more than 20 books, and expert who empowers leaders to negotiate everything from big deals to workplace drama. Chosen as a Top 30 Global Guru in Negotiation for 2020, Linda is a frequent media guest, and a TEDx presenter. In this episode, Linda shares her incredible strategies that can positively stop workplace drama.  
If you'd like to learn more about Linda, checkout her LinkedIn profile or visit her website.
For more info about the Metro DC Chapter of ATD, visit DCATD.org. 
Episode Credits:
Series Announcer: Julie Waters
Hosts: Christina Eanes, Stephanie Hubka, Laëtitia Gnago, and Halyna Hodges