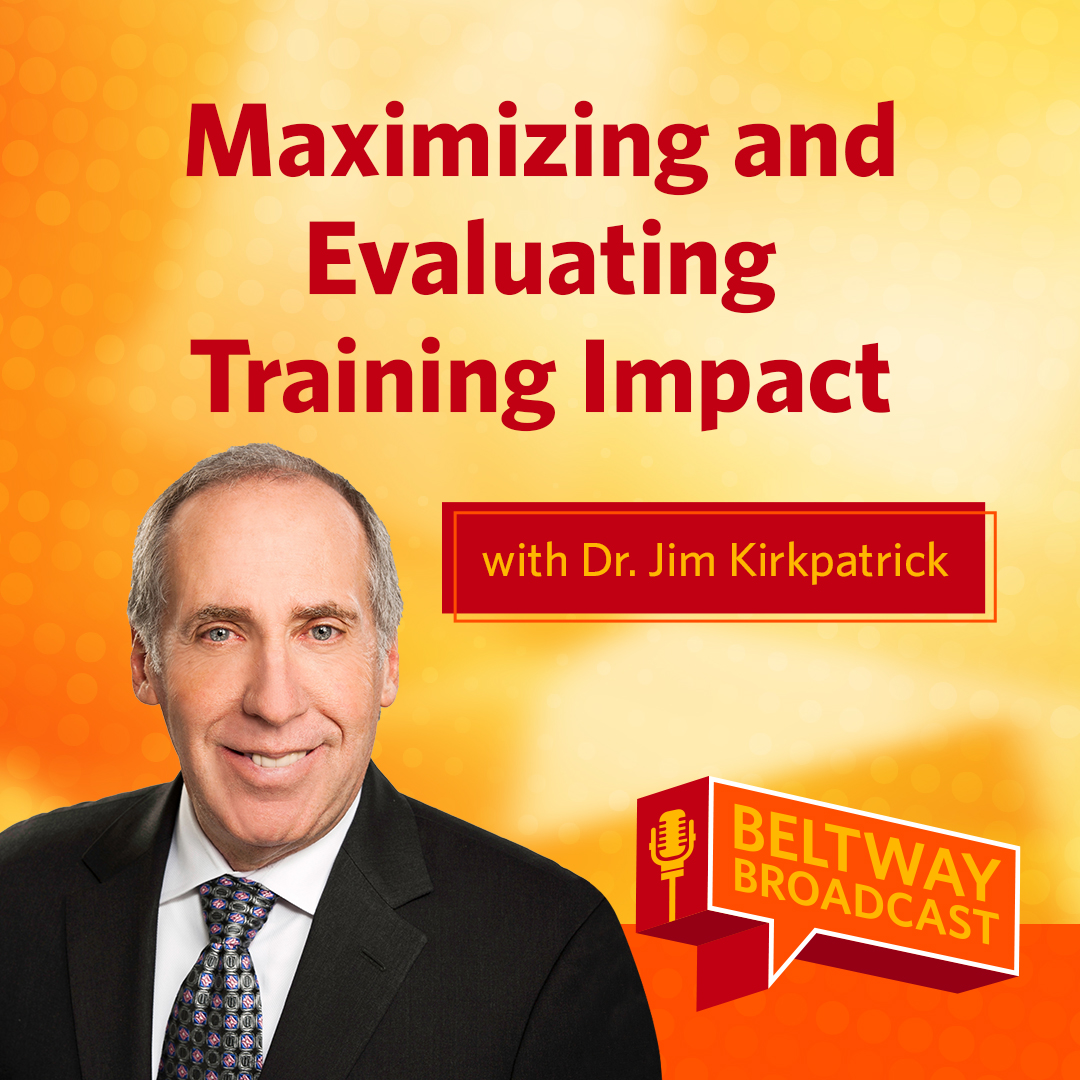 In this episode of Beltway Broadcast, your Metro DC Chapter of ATD hosts Dr. Jim Kirkpatrick. Dr. Kirkpatrick is co-owner of Kirkpatrick Partners, The Standard for Leveraging and Validating Talent Investments™. He is a visionary, an expert in training evaluation, and the creator of the New World Kirkpatrick Model. Dr. Kirkpatrick co-authored three books with his father, Don Kirkpatrick, who is credited with creating the Kirkpatrick Model. He also has written four books with Wendy Kirkpatrick, including Kirkpatrick's Four Levels of Training Evaluation and Training on Trial. In this episode, Dr. Kirkpatrick discusses the importance of evaluation, shares practical tips on how to get started with evaluation practices, and explains how to use the Kirkpatrick Model to demonstrate training's value to the business.  
If you'd like to learn more about Dr. Kirkpatrick, visit Kirkpatrick Partners website. 
For more info about the Metro DC Chapter of ATD, visit DCATD.org. 
Episode Credits:
Series Announcer: Julie Waters
Hosts: Christina Eanes, Stephanie Hubka, Laëtitia Gnago, and Halyna Hodges