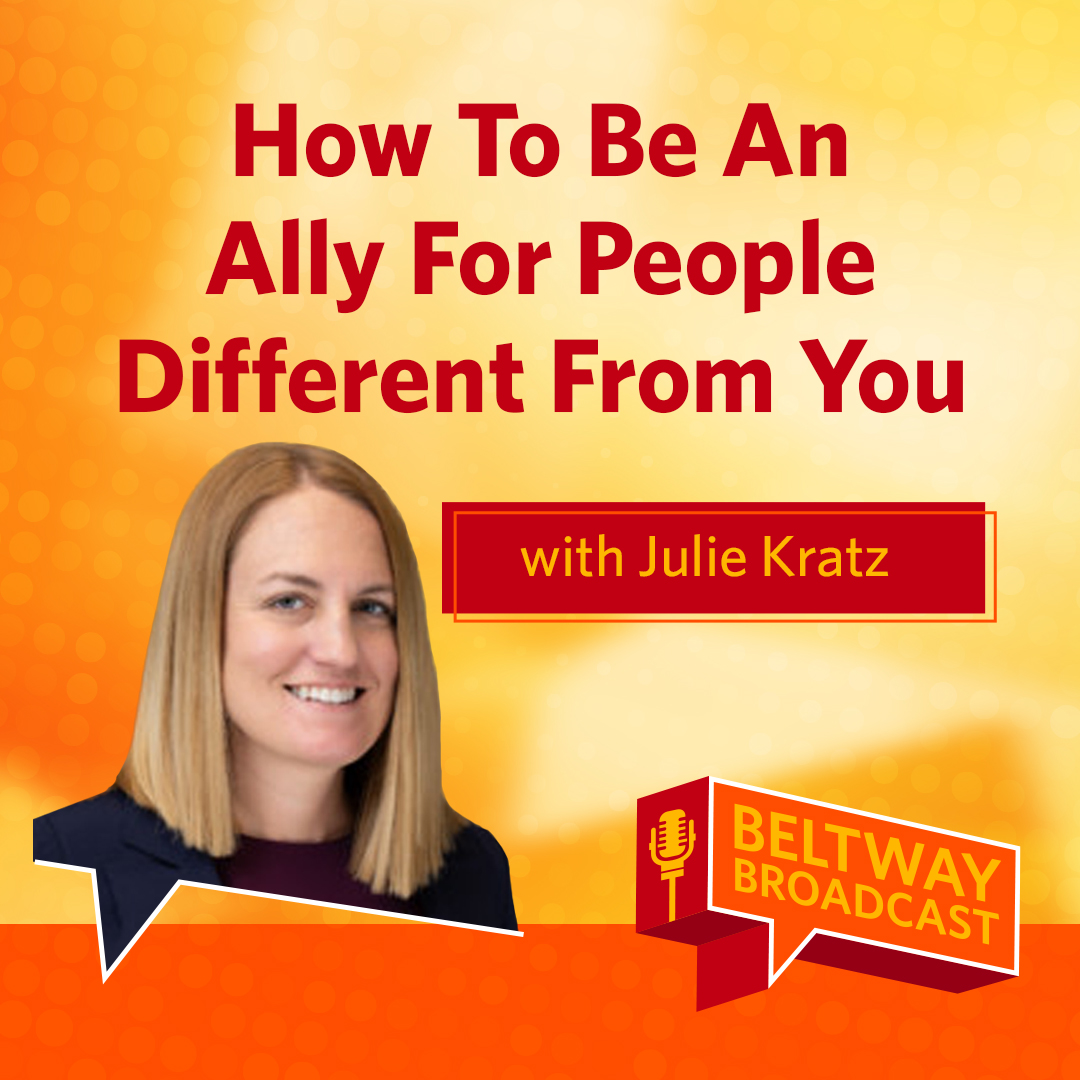 In this episode of Beltway Broadcast, your Metro DC Chapter of ATD hosts Julie Kratz. Julie is a highly acclaimed speaker and trainer who led teams and produced results in corporate America for nearly two decades. After experiencing her own career "pivot point," Julie developed a process to help women leaders create their winning career game plan. In this episode, Julie shares how you can be an ally for people who are different from you.
If you'd like to learn more about Julie, visit her website.
For more info about the Metro DC Chapter of ATD, visit DCATD.org. 
Episode Credits:
Series Announcer: Julie Waters
Hosts: Christina Eanes, Stephanie Hubka, Laëtitia Gnago, and Halyna Hodges