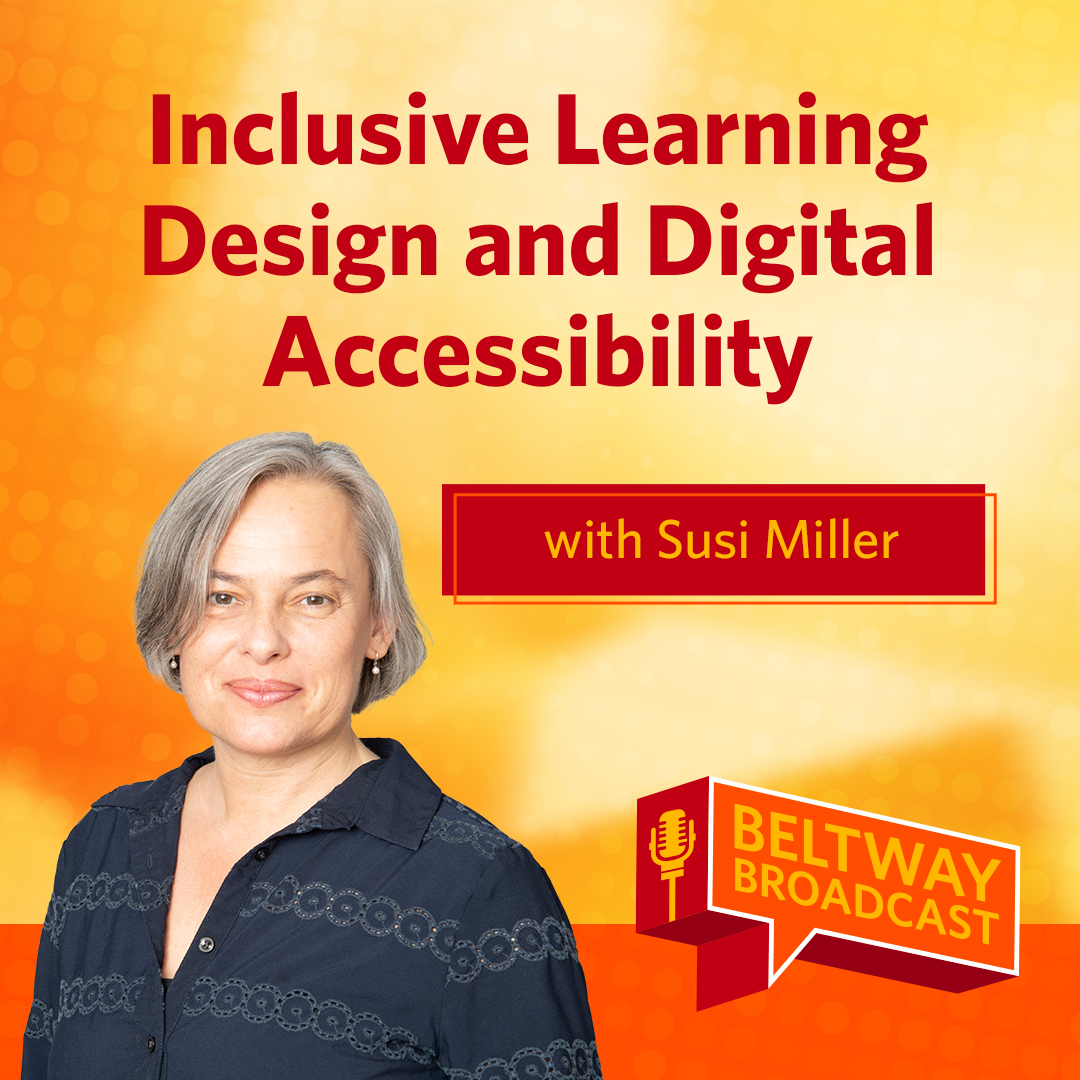 In this episode of Beltway Broadcast, your Metro DC Chapter of ATD hosts Susi Miller. Susi is an industry leading expert on accessible learning design with over 30 years of L&D experience, a passionate advocate for digital accessibility, and the author of Designing Accessible Learning Content - A practical guide to applying best-practice accessibility standards to L&D resources. In this episode, Susi talks about the importance of designing accessible learning content, shares best practices and go-to resources on inclusive learning design, and discusses how to become an effective advocate for digital accessibility in the workplace.
If you'd like to learn more about Susi, checkout her LinkedIn profile or visit her company's website. 
For more info about the Metro DC Chapter of ATD, visit DCATD.org. 
Episode Credits:
Series Announcer: Julie Waters
Hosts: Christina Eanes, Stephanie Hubka, Laëtitia Gnago, and Halyna Hodges