Beltway Broadcast is the premier podcast for the workplace learning and talent development professionals of the Association for Talent Development's Metro DC Chapter. By offering various content, including interviews, profiles of chapter members, tips, and informational content connected to the ATD Capability Model, our podcast reflects our community's needs and interests. For more information about the Metro DC Chapter of ATD, visit DCATD.org.
Episodes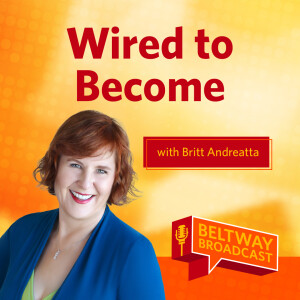 Wednesday Jul 26, 2023
Wednesday Jul 26, 2023
In this episode of Beltway Broadcast, your Metro DC Chapter of ATD hosts Dr. Britt Andreatta. Britt is an internationally recognized thought leader who uses her background in leadership, neuroscience, psychology, and education to create science-based solutions for today's workplace challenges. She is the former CLO for Lynda.com (LinkedIn Learning) and the author of several books on the brain science of success including Wired to Grow, Wired to Resist, Wired to Connect, and Wired to Become. In this episode, Britt shares new findings about the science of becoming our best selves and discusses tools you can use to clarify your own sense of purpose as well as strategies for building purpose-driven organizations.
If you'd like to learn more about Britt, visit her website.
For more info about the Metro DC Chapter of ATD, visit DCATD.org. 
Episode Credits:
Series Announcer: Julie Waters
Hosts: Christina Eanes, Stephanie Hubka, and Halyna Hodges